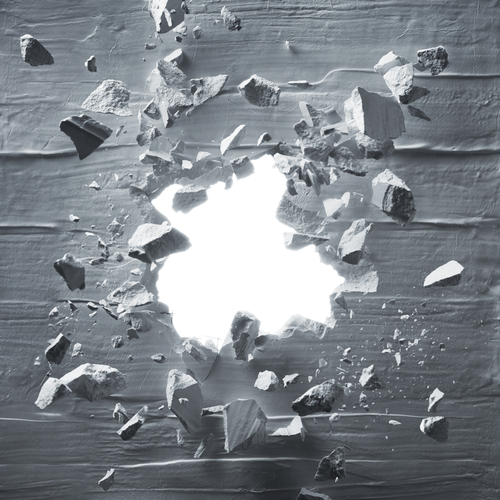 Auto-enrolment (AE) is a complex beast.
NOW: Pensions found this out the hard way. Ostensibly, NOW: Pensions offered a 'straightforward' solution to AE, yet its systems made errors that resulted in issues with collecting contributions. They've now received hefty fines after experiencing a series of administration problems. And pension providers aren't the only ones with the problem. Tavistock Investments, a leading financial adviser, believes that there's strong evidence of widespread AE failings among employers, the majority of which are caused by human error.
The fact that it takes a significant amount of time for anomalies to emerge highlights the ease with which your clients can become unknowingly non-compliant on workplace pensions. Indeed, this is a trend which we often come across in our collaborations with accountants. The majority believe that their clients are AE compliant, but we have helped over 50% of our partner accountants fix issues around non-compliance with their clients' schemes.
The overriding issue for accountants is clear: what does workplace pension compliance look like – and what are the warning signs that your clients are falling through the cracks?
Based on our experience, we've explored some of the central issues.
Doing the right due diligence during the pension selection process
AE legislation is complicated, and having a sustainable scheme from a genuine provider doesn't guarantee your client is compliant. However – as the NOW: Pensions case highlights – it's a crucial first step. Remember, if your client has chosen a provider without due diligence, they're at risk of non-compliance and fines from the outset.
AE pension schemes should always be honest and viable. However, it's important to remember that there's no single pension provider that's right for every business.
Has your client received independent advice on the best schemes for their business? Have they been offered guided choice on what's available, based on their number of employees and salary bill, among other things?
If so, it's likely that they have a tailored scheme in place that's right for their business and employees. However, if you or they have doubts about the selection process they undertook when choosing a provider, they may be at risk of non-compliance – and it's worth checking.
Setting up the scheme correctly
It's all very well having a sound pension scheme. However, if it's set up incorrectly at the outset, then your client will be non-compliant. Unfortunately, the tedious paperwork involved in this part of the process – coupled with the vagaries of setting up the scheme on the payroll software (more on this below) – makes it all too easy for errors to creep in.
A crucial aspect of setting up a scheme correctly relates to assessing staff for eligibility. This in itself is a complex process involving several categories of worker. And if your client employs seasonal or part-time staff, then the situation is compounded.
Is your client confident they've assessed staff and handled any opt-outs correctly? Have they ensured their pension provider has the latest information about every employee? And have they completed their declaration of compliance with The Pensions Regulator?
In our experience, errors occurring at this stage of the process often relate to a failure to include all pay elements for assessing and calculating contributions. However, uncertainty about any aspect of setting up a scheme is a strong indicator that your client may be at risk of non-compliance.
Getting the first month right
Unfortunately, AE compliance isn't just about choosing a good scheme and setting it up correctly. The nuances of the legislation, combined with the necessarily transient nature of the workplace, mean that you and your clients need constant diligence to maintain compliance.
The first month of administering a scheme is where many businesses come unstuck on compliance. For example, we often find that employees who have opted out verbally prior to the scheme being set up are excluded – does your client know that by law they must be included in the workplace scheme for the first month?
Another common scenario relates to tax relief which – as you know – can be applied either by relief at source or via a net pay arrangement. During the first month's pay run, payroll often selects a different option to that chosen by the employer when setting up the AE scheme. The upshot of the discrepancy is that tax relief is paid twice – resulting in non-compliance on pensions and a breach of tax regulations. Inadvertent errors of this nature compound over time, meaning they may face large-scale and costly remedies down the line.
Similarly, we often find that the way pension contributions are calculated – either by qualifying earnings or pensionable pay – causes an undetected error in the initial stage of your client's scheme. Often, payroll inadvertently selects a different method to that referenced in the pension scheme – meaning that your client and their employee both pay more than they should.
Are you confident that these scenarios don't apply to your clients?
Attention to detail for the long term
Speaking at the recent Transparency Taskforce, Mark Evans of Tavistock Investments indicated that – while the majority of businesses staged their employees correctly – errors often occur when responsibility is handed to payroll.
Perhaps this is unsurprising, given that the majority of payroll systems aren't configured to pick up every AE requirement. And when you consider the multiple scenarios that can impact pension contributions – and bear in mind that payroll often don't have specific AE training or in-depth knowledge of legislation – it's understandable that businesses often fall short when it comes to maintaining AE compliance.
Scenarios we most frequently encounter include inadvertently failing to make additional contributions after a pay rise – as well as failing to make contributions for an employee who was eligible in the last pay period but has dropped below the AE earnings trigger in the current one.
Unless you have detailed knowledge of AE legislation and the process involved in administering pensions, it's difficult to know whether this scenario applies to your clients. And that's where we come in.
Independent, holistic and dedicated pension support
If you have concerns that your clients might be breaching AE legislation – or if your clients used NOW: Pensions and are on the hunt for a provider with another scheme – then now's the time to act. The Pensions Regulator is beginning to conduct regular audits and impose more fixed penalty notices. They're now conducting more spot checks that include intermediaries involved in setting up an employer's AE processes. Any resulting non-compliance and associated fines will result in parties being named publicly. This means you and your clients can't afford to risk non-compliance.
Husky helps your clients make the best pension choices and deals with all the ongoing management – delivering compliance, choice and reduced admin for everyone. We liaise directly with the pension provider, removing cost and hassle for your payroll and non-payroll clients and reducing risk for you.
What's more, we're committed to building trust and respect in our relationship with you and your clients – we'll never try to encroach on your relationship but simply complement the service you deliver.
As a result, we provide complete auto-enrolment peace of mind for you and your clients.
---
How did we do?
---