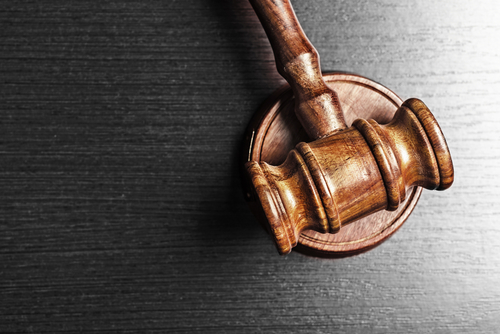 In November 2017, bus company Stotts Tours and its managing director Alan Stott pleaded guilty to 16 offences of willfully failing to comply with auto-enrolment (AE) legislation. In this first prosecution by The Pensions Regulator (TPR), the company and the managing director were ordered to pay more than £60,000. The judge accused Alan Stott of 'burying his head in the sand' and being 'out of his depth' in regard to his AE obligations.

Of course, the ultimate responsibility for AE lies with the employer, not with you or your payroll department. However, audits and fines are becoming more commonplace – and TPR is now including advisers in spot checks. As a result, your clients need to care about the Stotts Tours conviction – and so do you.
TPR is beginning to flex its muscles on AE compliance
A brief analysis of TPR's actions in recent months clearly demonstrates that it won't tolerate AE non-compliance – deliberate or not. For example, on 3 May, TPR announced that businesses refusing to pay AE non-compliance fines could have their assets seized. Plus, it's appointing High Court Enforcement Officers (HCEOs), who hold the right to remove items from business premises if the fines aren't paid.
Plus, there's naming and shaming involved in exposing those who don't comply. TPR publishes the names of employers it's taken to court for the failure to pay penalty notices for AE breaches. What's more, the amounts involved aren't to be sniffed at: an initial fixed penalty notice of £400 is followed by an escalating notice of £50 to £10,000 a day – depending on the size of your client's company – for continued non-compliance.
The numbers involved aren't small either: TPR issued 7,435 fixed penalty notices and 1,440 escalating penalty notices between October and December 2017 alone. It's taken 262 employers to court for the failure to pay fines – and on 15 May 2018, Crest Healthcare and its managing director Sheila Aluko were fined £20,000 for knowingly providing false information after a whistleblower prompted an investigation.
Your clients won't necessarily receive notice that a spot check is imminent…
So, which of your clients are at risk of non-compliance, and how do they know if TPR are about to audit them?
There are various ways that TPR identify a compliance issue to follow up. Until recently, the most common reason for a spot check was if a business hadn't completed its Declaration of Compliance. In those circumstances, TPR can arrive with a warrant to review your documents.
However, given that staging dates are now becoming a thing of the past, TPR has more resource to deal with non-compliance. As a result, they're beginning to look at the declarations themselves to find things that aren't correct.
… and violations often occur inadvertently
If even your client has the best of intentions and genuinely believes that they're fulfilling their AE obligations, TPR is expert at identifying issues of non-compliance.
For example, we often find that AE software modules have been incorrectly set up – resulting in inaccurate contributions that aren't immediately obvious until closer, expert inspection takes place. Another common reason for non-compliance relates to the failure to manually update software with newly-eligible employees.
When TPR discovers errors of this kind, it won't necessarily tell employers precisely what needs fixing; rather, they'll flag that there's an issue and leave the business to unravel precisely what the problem is. And unless you or your clients understand the complex legislation and its nuances, this can be a difficult (and time consuming) task.
Minimum contributions changes and other AE updates can easily lead to non-compliance
Changes to minimum AE contributions are proving a minefield for employers and accountants. However, that doesn't necessarily mean that TPR will be tolerant of inadvertent slips into non-compliance.
After consulting with TPR, we've set up our systems in precisely the right way. However, everyone from payroll departments to pension providers themselves have been confused by the changes. Even in cases where a payroll department has an AE software module, compliance isn't guaranteed. Every piece of software manages the contribution changes in its own way, which means mismatches are numerous and common.
However, you need to bear in mind that the recent contribution changes have been well publicised. Not all changes get that much promotion – many happen on an ongoing basis, and it's hard to ascertain if or how software is accounting for them.
So, how do you obtain and maintain the peace of mind that comes with knowing your clients are AE compliant?
Ensure your clients get and stay AE compliant with Husky
If your clients have been approached by TPR, if you're worried they've have missed their duties start date or failed to complete their Declaration of Compliance, or if you're concerned that they're breaching legislation due to making inaccurate contribution calculations, we can help.
From choosing new schemes to exposing incorrect contributions to liaising with TPR and communicating with employees, we handle every aspect of the AE process.
For example, we'll inform TPR of action we're taking in cases where your clients are non-compliant. If your client is on the point of being fined, we'll notify TPR that they've now completed a Declaration of Compliance – something which has resulted in fines being quashed on numerous occasions.
If your client hasn't completed a Declaration of Compliance, we get the first month's payroll, process it and file the declaration ourselves. We can do this in hours.
Finally, it's quick and easy for your clients to switch to Husky. If your client already has an AE scheme and wants us to run it for them – or if they want to open a new scheme and transfer everyone into it – we make life simple and straightforward for you and them.
Ultimately, you're compliant from the day you come on board with Husky – which means that you can relax with the peace of mind that comes from knowing that your clients won't be fined or publicly exposed.
---
How did we do?
---