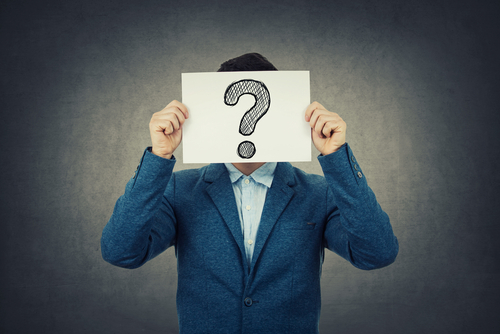 It's often assumed that auto-enrolment (AE) is payroll's natural responsibility. After all – the logic goes – pension deductions relate to salary, so surely payroll are best positioned to deal with it.
In reality, AE contribution calculations are far from straightforward – and are just one of many requirements involved in the AE process. From dealing with Declarations of Compliance to assessing workforces and communicating with providers, the varied obligations require nuanced understanding of complex legislation.
Payroll are experts in payroll, and generally don't have the time to become AE experts. Here we explored why – and outline the areas where non-compliance most frequently occurs when you rely on payroll to manage the pension side of things.
AE software calculation errors go undetected
Payroll departments generally use software for calculating AE contributions. In theory, this means there shouldn't be much scope for error.
However, our experience working with dozens of accounting firms is that pension software modules can't be left to run themselves. While payroll often think the software is working correctly, there are actually numerous errors that can go undetected for months. It's unsurprising really, when you consider the breadth and depth of information the software requires to work accurately.
One common error relates to entering the incorrect earnings basis during the first pay run – pensionable pay when the employee's AE scheme uses qualifying earnings, for example. (In fact, one large accountancy firm had made this error across all of its clients.) We also frequently find that payroll has entered a tax relief option that doesn't correlate to the one the employer selected at pension scheme set-up, resulting in the employee receiving tax relief twice.
Manual software updates are often missed
In addition to issues with software set-up, we often find that software doesn't support ongoing workforce updates. This can lead to eligible employees being accidentally excluded from AE.
To illustrate the point, consider employees who are about to turn 22 (and therefore be eligible for AE). Many software programmes don't automatically assess a company's workforce, identify a forthcoming birthday and flag that payroll needs to take action. Thus, if payroll doesn't keep tabs on every employee, it's likely there are instances of non-compliance – even if the software is being used correctly.
The flood of admin is time consuming
There are other practical reasons that make payroll less suited to dealing with workplace pensions. As anyone who's had involvement in the AE process can verify, the sheer volume of administrative tasks is phenomenal. For example, NEST sends numerous emails per client per month!
Consider that payroll may be handling contributions on behalf of dozens of clients, and you begin to understand of the amount of additional work dealing with AE generates. Recently, a payroll specialist told us that we'd 'lifted a burden' from his shoulders simply by taking those emails away from him.
Re-enrolment and redeclaration are confusing
At the moment, most businesses and payroll departments are still finding their feet after staging and duties start dates. However, as we move towards re-enrolment, a myriad of new compliance issues will emerge.
In our experience, there's widespread confusion about re-enrolment and re-declaration duties – which means that many businesses risk finding themselves non-compliant as these dates approach. (For many payroll departments, we act as their AE helpline, standing by to answer questions on postponement and re-enrolment as they arise).
In addition, The Pensions Regulator is beginning to conduct regular audits and issue fines for non-compliance – including looking at advisers. An audit will delve into payroll's handling of every aspect of the AE process. Any non-compliance unearthed will result in parties being named publicly.
Ultimately, your payroll department are specialists in payroll, not AE. The fact that we've picked up anomalies in over 50% of our partner accountants' AE calculations demonstrates that payroll shouldn't be expected to handle the complex compliance in this area. (After all, they have enough to manage already.)
So, what should you do about AE?
If you're worried that your payroll department is becoming bogged down in AE-related tasks, or that your clients might be inadvertently breaching AE obligations, we can help rectify issues and ensure ongoing compliance.
We're AE specialists and handle every aspect of ongoing management, including employee communications, opt-outs, re-enrolment, Declarations of Compliance and ensuring providers have up-to-date communications about your clients' workforce. Liaising directly with the pension provider, we remove cost and hassle for your payroll department and your clients – while reducing risk for you.
We also help your clients make the best choices as re-enrolment approaches, making the process easy and helping them save money on provider fees.
What's more, we'll never try to encroach on your client relationship. Rather, we support payroll and complement the service you provide, delivering absolute AE peace of mind for you and your clients.
---
How did we do?
---