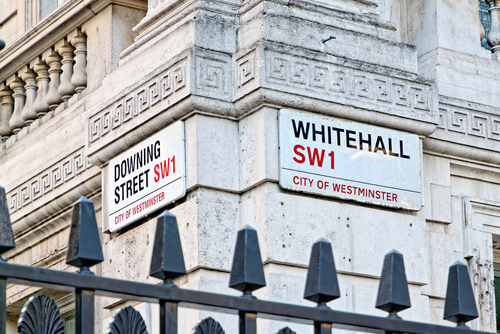 At the end of December 2017, the DWP published its report reviewing auto-enrolment (AE), looking at the effects to date and ways to "maintain the momentum achieved so far."

Here are the key findings accountants and employers should be aware of.

All employers will continue to have auto-enrolment duties

The Government sees auto-enrolment as a success in "transforming pension savings for millions of today's workers." And the figures are noteworthy: the workplace pension participation rate among eligible workers increased to 78% from 55%, which was the rate when AE came into force back in 2012.

In other words, the policy is working – more people are saving (and saving more) towards retirement. As a result, the Government has confirmed its confidence in the current AE framework, and that duties will continue to apply to all employers regardless of size or sector.

Contribution rates are likely to increase

By 2019, contribution rates will have risen in stages to 8% from the current 2%. However, the review found that "the State Pension, supplemented by automatic enrolment contributions of 8% of relevant earnings, [will only] deliver around half the level of savings needed to deliver adequate retirement incomes for most individuals."

In fact, 38% of the working-age population are under-saving for retirement. This means that for workplace pensions to be truly effective, contribution rates will have to double (at least). To give you some perspective, Finland has a 20% contribution rate, and Australia is increasing its rate from 12% to 20%.

This means that employers and their accountants should start thinking about pension contributions in 2 key ways: first, planning for the impact of likely pension cost increases over the long term, and second, considering how to use pension benefits as a way to attract and retain top talent. For example, enlightened employers will be offering more than just legal minimums, as well as giving employees choice and generally encouraging savings.

90% of employees are staying in their company's scheme

One of the big objections to AE was that employees would opt out. This was viewed as a potential benefit to cost-conscious businesses because they wouldn't be liable for employer contributions.

However, the data shows that employees are participating. Since 2012, 9 million individuals have been automatically enrolled in a workplace pension, and 9 out of 10 continue to save.

This means opt-out rates are only about 10%, which puts compliance in a new light. When we talk to accountants and employers about AE, compliance is a major issue – many businesses are unknowingly uncompliant because of the way they've launched their scheme and set up opt-outs.

These issues can be fixed, and it's important that all legal obligations are met (if you're worried, get in touch for guidance). Especially as the Government looks to extend AE: the review has recommended removing the qualifying earnings band (£5,876 in 2017/2018) so contributions are based on the first pound earned (it's also worth noting that the earnings trigger will continue to be £10,000 for 2018/2019). There are also plans to reduce the lower age limit from 22 to 18, bringing more workers into AE.

Saving for retirement is one thing – planning is another

In 2016, there were £87 billion in total annual contributions, and 78% of employees agreed that "it is normal for someone like me to save into a workplace pension."

AE has led to positive behavioural changes with regards to retirement savings – but there's still a gap, because individuals aren't "engaged with their savings." The review identifies the need for people to "take greater personal responsibility to plan, and save more, for their retirement." Employee engagement is therefore a key piece of the pension puzzle.

Pension providers, advisers and employers will need to collaborate on this issue. Accountants and providers must continue to support employers with staff communication – not only to help them get the most value from their pension, but also to ensure that employers are fully compliant with their obligations when it comes signing up to and administering their schemes.

For example, businesses are required to exercise a duty of care in selecting an appropriate pension. Even if you have a scheme in place, you could actually be non-compliant if it's not an appropriate one or if the roll-out hasn't been managed properly. In the long run, this could even leave a business vulnerable to legal action from employees. Accountants and providers have an important role to play supporting their clients in complying with obligations and facilitating communication with employees. This employee engagement element will become even more important as time goes by, because workers will increasingly be switching pensions as they change jobs.

There will likely be changes for self-employed workers

The review identifies the self-employed as a strategic problem for pensions. The analysis suggests that there are approximately 2 million self-employed who would meet AE age and income criteria if they were classified as workers under AE, and that these people are at risk of under-saving for retirement.

The Government plans to "test targeted interventions with the aim of establishing what works to increase pension saving for the self-employed." So, if you're an employer who relies on contractors, it's worth keeping an eye on potential changes to your obligations. And accountants working with single director/self-employed clients should be aware that there may be pension-related duties, possibly tied in with the Making Tax Digital initiative.

The Government wants to engage with employers as AE plans move forward

The current aim is to implement changes to the AE framework in the mid-2020s, and the Government has recognised the cost implications for employers (from both contribution and administrative perspectives).

Between now and then, it's committed to engaging with employers and other stakeholders to strike the right balance – so watch this space.
---
How did we do?
---