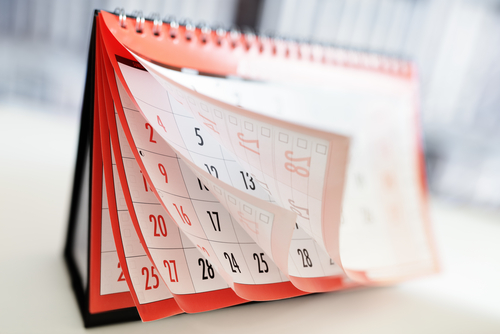 Staging dates. Duties start dates. Postponement. Distinctions between new and existing employers. Changing employer obligations.
Auto-enrolment (AE) legislation and everything that goes with it are complex and confusing – and to compound the situation, fines issued by The Pensions Regulator are becoming increasingly common. We've compiled the details on what you need to know about duties start dates to ensure your clients begin their journey to AE compliance in the right way.
You won't be hearing talk of staging dates for much longer
If your client was an employer on 1 April 2017, then their AE duties – their requirement to have a viable workplace pension scheme in place for eligible employees – came into effect on their staging date. This date was calculated based on the number of people in their largest PAYE scheme, and your client was legally required to be prepared for AE by this date.
Staging dates varied. If your client first employed staff between 2 April 2012 and 30 September 2017 – using a PAYE scheme to pay them – their staging date would have been between 1 May 2017 and 1 February 2018. And if they employed staff prior to that date (or employed them on or before 1 April 2017 without using a PAYE scheme) their staging date was 1 April 2017.
Whatever their specific circumstances, any client that falls into the categories described above would have received a letter from The Pensions Regulator confirming their staging date. That date is when their AE duties began.
You'll have noticed a common thread: all these dates are in the past. New employers don't have staging dates – now's the time to turn our attention to duties start dates.
Duties for new employers start immediately
The AE situation for new employers is somewhat different. From 1 October 2017, all new employers are obliged to comply with AE legislation from the first day their first member of staff begins working for them. So, if your client employed their first member of staff on or after 1 October 2017, they'll have a duties start date rather than a staging date.
To add to the confusion, your clients won't be receiving a letter telling them that their AE duties have started. While The Pensions Regulator will send them a welcome pack once they've been identified as a new employer in RTI data, their AE duties start date will already have passed by that time.
The message, therefore, is clear. New employers should be aware that they're obliged to be AE compliant as soon as their first member of staff starts work.
Your clients are able to postpone auto-enrolment
That isn't to say that they'll need to have a fully operating pension scheme at this stage.
It's possible for your clients to postpone AE for up to 3 months. That said, they'll need to write to employees to inform them of this decision.
Even if your client decides to postpone, it's important to remember that this does not change their duties start date. What's more, they're only able to use postponement within 6 weeks of their AE obligations beginning – and they're not allowed to apply for a further period of postponement, even if they didn't use the full 3 months.
Furthermore, clients that decide to postpone should be aware that if an employee decides to opt-in during the postponement period, the law requires they be enrolled into a qualifying scheme at that point - which may mean setting up a scheme at short notice.
Don't despair if your client has missed a staging dates or duties start date
The Pensions Regulator is increasingly active in pursuing non-compliance – with recent high profile cases including Stotts Tours bus company. If your clients have missed their staging or duties start date, they need to act quickly to avoid fines.
However, there's no need to panic.
Our emergency service gets your clients compliant quickly and efficiently. For a modest one-off fee – based on the amount of time that's passed since the staging date or duties start date – we'll take care of everything, including dealing with backdating contributions.
Readily matching your client to a choice of sustainable and viable workplace pension schemes, we'll set up their chosen scheme and communicate with the regulator. We also complete assessments for each missed payroll since the staging or duties start date, and manage correspondence with employees.
And once your client's scheme is in operation, we'll help them stay compliant by assessing staff, verifying contributions and communicating with the chosen provider – giving you and your client absolute peace of mind.
We've even successfully negotiated fines being quashed or reduced by The Pensions Regulator in a number of instances. For example, in cases where employers have missed their staging date by over 5 months, we've even managed to have fines of as much as £5,000 quashed.
Ultimately, our holistic service delivers compliance, choice and reduced admin for you, your clients and payroll – strengthening your relationship with your clients at the same time.
Get in touch to find out more about how our emergency service will help your clients.

---
How did we do?
---