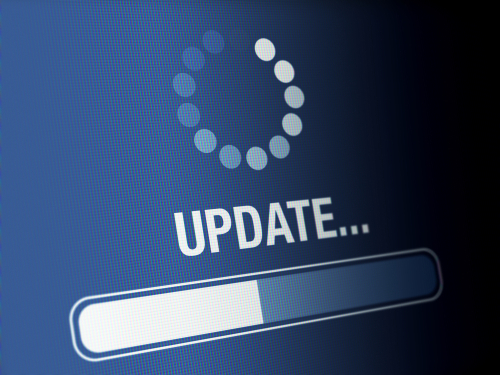 Did you know that – on 6th April 2018 – both auto-enrolment (AE) earnings thresholds and minimum workplace pension contribution levels increased? And are you confident that your payroll and, importantly, non-payroll clients have taken the necessary steps to implement the changes (and ensure ongoing AE compliance)?
The frequent updates to auto-enrolment legislation add extra layers of nuance to the already complex beast that is AE. Read on for an explanation of the changes and insight into whether your clients are paying the right amount under the updated requirements – and for advice on what to do if you're worried that they may not be.
Earnings thresholds changes apply to schemes calculated on a qualifying earnings basis
The 6th April rise to earning thresholds only applies to AE schemes where contributions are calculated on a qualifying earnings basis. However, given that this is the standard basis for AE schemes, it's likely to be relevant to your clients.
The term 'qualifying earnings' refers to the band of earnings used to calculate pension contributions, under which employees pay on everything earned above a lower threshold and under an upper threshold. (Pension contributions can also be calculated based on pensionable pay, with the method selected at scheme set up.)
Under the recent changes, the lower and upper levels of qualifying earnings have been updated, as detailed in the table below:
2018- 2019

Payroll frequency

Annual

1 Week

Fortnight

4 Weeks

1 Month

Lower level of qualifying earnings

£6,032

£116

£232

£464

£503

Earnings trigger for automatic enrolment

£10,000

£192

£384

£768

£833

Upper level of qualifying earnings

£46,350

£892

£1,783

£3,556

£3,863
So, to give you an example, if your client pays monthly, contributions are now based on earnings between £503 and £3,863 for pay dates on or after the 6th April 2018. The old thresholds were £490 and £3,750.
We've applied an automatic update to ensure Husky clients are compliant with the new thresholds – and whoever is responsible for your clients' AE schemes should have done the same. However, our experience is that changes of this kind can result in erroneous payment contributions being calculated.
For example, software is often used by payroll departments to calculate AE contributions. While, in theory, this should mean that there is little scope for error, we often find that the incorrect earnings basis has been selected when the scheme was set up. What's more, with changes like this, manual updates to software are frequently required. If they're missed – an understandable error given the frequency of changes – it could mean that your clients are non-compliant.
Minimum contributions levels were also increased on 6th April 2018
6th April was also the dates that minimum pension contribution levels increased. This legal requirement – applicable to all employers in the country – affects the amount both your clients and their employees contribute to their workplace pensions.
If your clients calculate contributions on a qualifying earnings, pensionable pay set 2 or pensionable pay set 3 basis, then the following changes apply:
Minimum employer contribution has increased from 1% to 2%
Minimum employee contribution has gone from 1% to 3%
If they calculate contributions on a pensionable pay set 1 basis, then the changes are as follows:
Minimum employer contribution is now 3% rather than 2%
Minimum employee contribution has increased from 1% to 3%
Whether your clients process their payroll in house or use an external provider, it's likely that they're aware of these changes. However – due to the possibility of both software discrepancies and human error – it's important to have the correct processes in place to ensure that your clients are contributing in accordance with the minimum levels.
At Husky, we alert our clients if they or their employees are not paying the right amounts – and until the error is resolved we don't allow employers to complete their payroll submissions.
Husky delivers peace of mind that your clients are paying the right contributions
When you consider the numerous changes to AE legislation – including but by no means limited to the recent 6th April updates – it is perhaps unsurprising that undetected errors creep into pension calculations. In fact, more than half of our accountant partners have clients whose schemes contain anomalies. What's more, AE obligations go beyond contributing to eligible pensions, making payroll management increasingly nuanced.
If you're worried that your clients might not have implemented the recent contribution updates – or have more general concerns about the accuracy of their contribution calculations or the burden on your payroll department – it's worth speaking to an AE specialist like Husky.
We deliver compliance, choice and reduced admin for everyone, removing the burden from your payroll department and strengthening your relationship with your client by complementing the service you deliver.
Not only does our holistic pension support help your clients make the best pension choices. We deal with all ongoing management, meaning that next time there's an update to legislation, you won't need to worry that your clients might have missed it.
It's simple and straightforward for your clients to switch to Husky. Get in touch to find out more.
---
How did we do?
---